Remote and mobile working has become commonplace. Enable remote work without compromising productivity or security. With the right tools and a thoughtful approach, you can thrive.
Remote and mobile work are the norm now. Adapting to employee expectations of flexibility can be an opportunity for your business. Take advantage of the cloud to make remote work just, well, work.
Mobile phone, tablet, mobile internet or jumping between wi-fi, you can still get work done. Use tools that are accessible across platforms, at the office, at home, and on the go. Cloud platforms and powerful devices working together make it possible. Patterson Information Technology has the solutions to make it possible.
Leverage the cloud
Adopting your business to the cloud is about shifting the IT mindset. The traditional vison of IT as expensive infrastructure built, maintained, and locked down doesn't have to constrain your business. Adapt to a world that runs on data and technology but is centered around people and teams.
Cloud security tools
Security once meant locking down functions from users, having gatekeepers controlling access to important functions and data, and other methods that limit access and capabilities. This approach led to inefficient work. What's more, when you carry the same approach into cloud computing it can leave you vulnerable. Users need to have tools that are highly available and flexible, so security for the cloud needs a different paradigm.
Cloud security focused on identity and access management gives a solid foundation. From there you can build a secure system that avoids shadow-IT, insecure passwords, and vulnerable systems.
Disaster recovery
Starting with a security assessment you can identify the critical systems in your organization, and how they could be compromised. Patterson Information Technology can help you build a strategy to mitigate risks.
A good plan should include disaster recovery. There are no guarantees that security tools will prevent every attack, so knowing how to restore your systems, minimize losses, and resume operations is important. Patterson Information Technologies can deliver and maintain tools for disaster recovery designed for your systems.
Your office in the cloud with Microsoft 365
Shift your office to the cloud with Microsoft 365. Software on demand is available where and when users need it. Work on whatever platform they want and add and remove devices and licenses as needed. Core features include:
Business grade

email

with Exchange Online

Best in class

productivity

apps with Microsoft Office for desktop and web

Cloud

storage

to access and protect your files with OneDrive

Online

meeting and collaboration

with Microsoft Teams

More features available!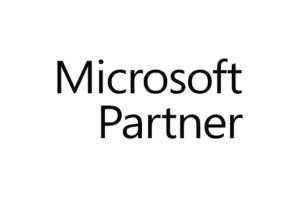 Patterson Information Technology is a Microsoft Parter and Cloud Solution Provider
Advanced enterprise tools
You have many options to address whatever issues come your way. Patterson Information Technology can help you navigate your choices and combine tools for a cost-effective package that gets the job done.
Right-size your cloud approach with tools that work best for your business. Advanced features can include:
Remote device management policies and health monitoring
Advanced threat protection with endpoint protection and central security management
Advanced legal management features
Enhanced monitoring and support 
Microsoft, Exchange Online, Microsoft Office, Microsoft Teams, and OneDrive are trademarks of the Microsoft group of companies